Thank you to my finacee's good friend for allowing me to post their wedding photos.
A few reasons: the photos are one of the very few that I find captivating and mesmerising. A few key points: the bride is very sweet and attractive and the groom is really good-looking. >.< ?When I first glimpsed at their photos, they somehow have a fairytale effect -? the prince and princess are holding their wedding."can you hear the chimes of the wedding bells?...
At the moment, Palace (a Korean Drama) is being shown on Channel 8. Do my friends look like them in any way?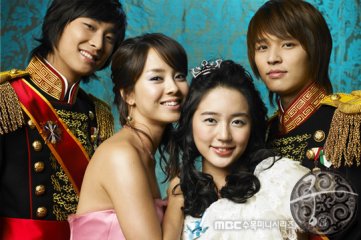 Go back to My Wedding Blog Home page…
Like this article? Romance-Fire delivers weekly articles on
relationship tips you can use for your wedding & marriage.
Join the Community by subscribing! (What's this?).

If you enjoyed this article, please share it on
StumbleUpon or
vote for it on
Digg. I appreciate your support. :)